Whether potato crisps, rice crackers of pretzel Maas-Intersales has always an tasty idea for a savoury snack. Thanks to the exclusive cooperation with our suppliers for raw material and production sites we are always able to deliver the desired product whether or not with own recipe. It depends on the product of which the best supplier is come from. Maas-Intersales has different possibilities to offer products both from Europe and Asia.
Rice Cracker
Because of a close cooperation for many years with various rice and cracker producers in Asia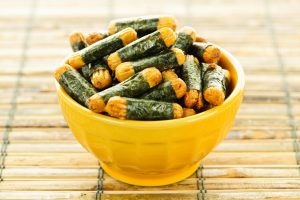 Maas-Intersales has gained the correct knowhow and has therefore developed itself to become the specialist in rice crackers. Production, import, logistics and distribution find the right way at Maas-Intersales.
In bulk packaging we supply:
arare
senbei
thin rice
rice chips
japan coated peanuts
Coated Nuts
A specialty of Maas-Intersales is the coating of nuts. To apply these coatings we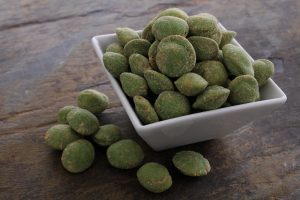 use various techniques. Techniques that we are familiar with on each production location in Asia, Europe and Africa and that will give us the most delicious coatings again and again.
We can apply crusty dough coating before the nuts are roasted or baked. We can offer unlimited possibilities for the right bite, the most suited shape and a really excellent flavour that repeatedly surpasses itself.
Our coating assortment contains various products:
oven baked coated nuts
oil fried coated nuts
semi coated nuts