Maas-Intersales has an various range of spreads, including: Nut Spread and Peanut butter, Jams, Cookie spread and Chocolate spread. We are specialized both in sourcing of raw materials and processing of raw materials in various parts of the world such as Asia, South-America, the Middle East as well as Europe. Naturally, we offer hereby always the best price-quality ratio.
Maas-Intersales has exclusive production sites where unique products are produced whereby we can use various production processes. All production sites of Maas-Intersales comply with the highest certifications such as IFS, BRC, FSC22000.
Peanut butter/Nut spreads
Peanut butter and nut spreads are very creamy and nutritious and are available in various recipes. For each
industrial application we offer the right recipe. Maas-Intersales has various logistical possibilities that secure the continuation in production and processing. So spreads immediately produced in origin can be directly delivered to the desired production location.
Although a margin on the raw material should be taken into account, this can vary from 40% to 100% peanuts or nuts. Delivery in various bulk packaging, buckets, tins, bags or barrels.
peanut butter
peanut spread
cashew spread
almond spread
pistachio spread
Chocolate spread
Chocolate spread is endless popular as sandwich topping and therefore offers many outlets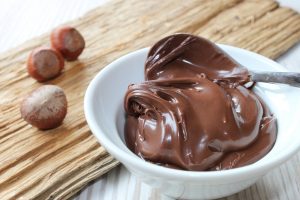 in many countries. Outlets that are increased by the good quality of these spreads. Thereby the correct logistics from raw material to end product is a must. Maas-Intersales is an important link in this.
Plus, Maas-Intersales has its own production location where the hazel nuts are roasted in-house and processed to a high quality product. Various recipes and packaging possibilities can be flexibly integrated within these production processes.
Our assortment:
chocolate spread with a hazel nut content of 1% up to 13%
duo spread with a rich variety of flavours such as vanilla, strawberry and speculoos
Cookie spread
Cookie spread is the newcomers within the spread assortment as just as creamy as tasty.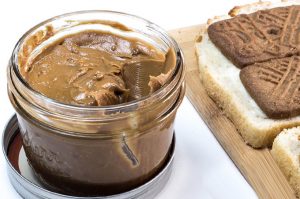 The original recipe comes from Belgium. The main ingredient of the cookie spread is the cookie itself. Cookie spread is much loved by the consumer and there it achieves a growing market share within the spread assortment and that offers many opportunities for a growth in sales for your company. Furthermore, we see the cookie return as alternative for industrial application of the conventional chocolate variations.
The following product are available in various bulk packaging:
cookie spread speculaas (spiced biscuit)
cookie spread speculaas & chocolate
cookie spread caffee lungo
Jams/Fruit Confiture
With exclusive first class fruit Maas-Intersales knows how to capture nature in its sunny fruits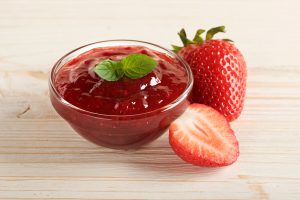 and to process these to the most delicious jams.
Jams that without doubt deserve the label of excellence, with the healthiest and tastiest fruits selected from the best fruit regions in Europe.
Maas-Intersales has a large variation of compositions and recipes within its jam production, all suitable for industrial application and processing.
Our assortment contains the following quality jams:
strawberry jam
abricot jam
cherry jam
blueberry jam