Maas-Intersales has a large assortment of nuts and dried fruits from origin. We are specialised in sourcing the basic ingredients and the processing of the raw materials in the parts of the world of origin such as Asia, South America, the Middle East or Europe. Of course we always follow the sharpest price/quality ratio and this means that we carry out our production both nationally as internationally.
We use various production processes for this:
Roasting Dry and/or oil roasting to achieve proper processing of the ingredients
Seasoning Base to advanced seasoning options for optimal flavouring
Coating Add dough, chocolate or other components to provide an additional layer to our ingredients
Mixing: Adding nuts to grains , dried fruits and other ingredients
Nuts:
Nuts are nice, nutritious and they are very important part of a diet.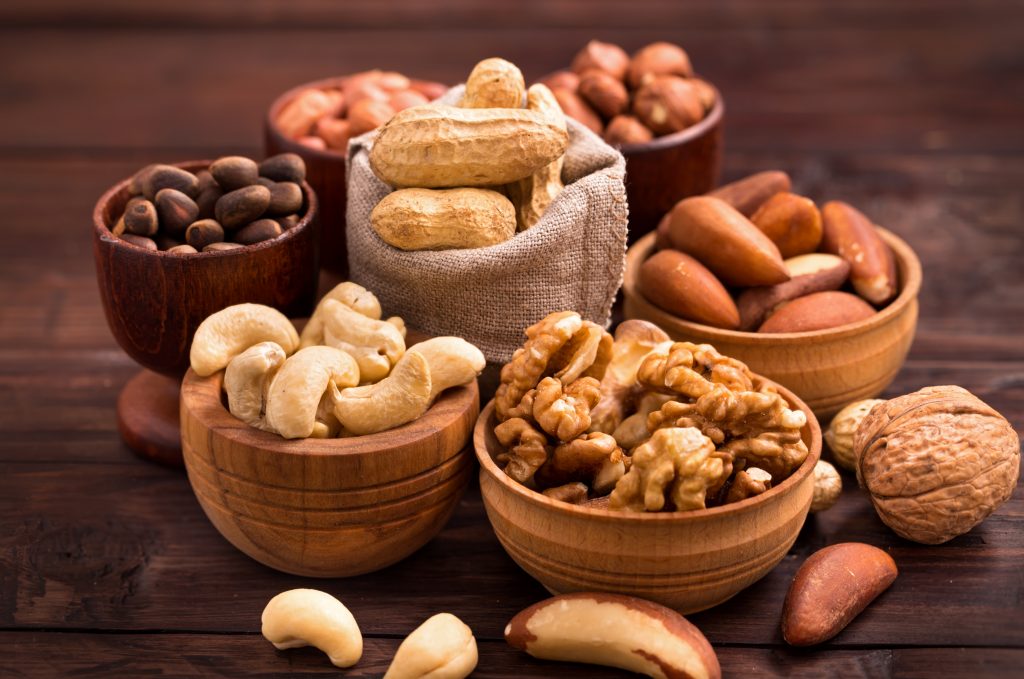 For the consumption of these nuts we have various production processes such as: Oil roasting and dry roasting plus we have various techniques to add the herbs.
This can be used on the following products:
peanuts
peanuts in shells
almonds
cashews
hazelnuts
walnuts
pecans
macademias
pistachio
brasil nuts
Nut mixtures:
Maas-Intersales has an enormous variety of nuts within its assortment.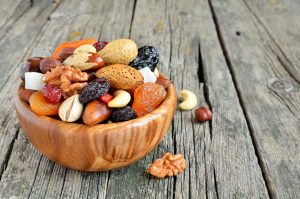 Therefore, we are able to supply a range of nut mixtures. Each customer can choose his/her nut mixture with us and therefore compose the character of his/her own nut mixture.
Extra additions of herbs, coated nuts, crackers or dried fruit will give your mix the specific character of your own composed nut mixture.
We offer, among others:
colourful mixtures
spicy mixtures
hospitality mixtures
healthy mixtures
fruit mixtures
Coated nuts & fruit:
A specialty of Maas-Intersales is the coating of nuts. For the coating of nuts and dried fruits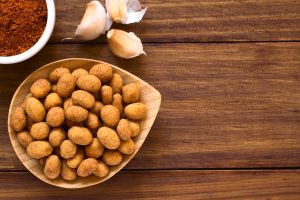 we apply various techniques in our production sites both in Asia, Europe and Africa.
During the coating chocolate or dough can be applied before the nuts are roasted or baked. Of course we can achieve any type and bite for you; our coating process is adequately aligned for this.
Almost all flavours and shapes are therefore possible.
Apart from chocolate coatings we also offer:
oven baked coated nuts
oil fried coated nuts
semi coated nuts
special "ingredients coating" nuts
chocolate coated nuts
chocolate coated fruit
Dry Fruit/Superfood
Fruit, berries and seeds, also known as super food are an important part of a healthy diet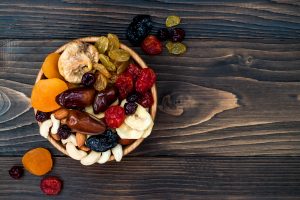 .
Figs, plums and apricots are especially known as a rich source of dietary fibres.
Dried fruit, the names says it all! It is fruit whereby the juices are evaporated. Only top quality fruit, a correct drying procedure and a suitable packaging ensure for a longer shelf-life. Maas- Intersales cooperates with producers in various parts of the world to process the best fruit harvest on site to become an end product for retail or food industry.
Our assortment includes, among others:
apricots
figs
cranberries
gojiberries
plums
chia seed
pears
mulberries
appels
dates
pineapple
raisins
bananas