Whether potato crisps, rice crackers of pretzel Maas-Intersales has always an tasty idea for a savoury snack. Thanks to the exclusive cooperation with our suppliers for raw material and production sites we are always able to deliver the desired product whether or not with own recipe. It depends on the product of which the best supplier is come from. Maas-Intersales has different possibilities to offer products both from Europe and Asia.
Crisps
Within the crisp segment there is a large variety of crisps in type and quality.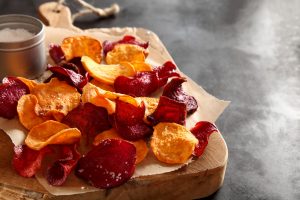 In recent years we see that there is more and more focus on healthier snacks. Maas-Intersales has recognised this trend very well and has aligned it crisp production to this. Healthier crisps made from healthy ingredients in the country of origin.Maas-Intersales offers you the following:
vegetable crisps
fruit crisps
extruded crisps
potato crisps
stacked crisps
rice crisps
tortilla
prawn crackers
Rice Crackers
Maas-Intersales has developed itself to a specialist in the field of rice crackers.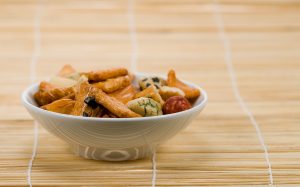 Through a close cooperation for many years with various rice and crackers producers in Asia Maas-Intersales has gained the correct know how to produce an excellent rice cracker for retail and wholesale.The following article can be supplied by us:
arare
senbei
thin rice
rice chips
japan coated peanuts
Coated Nuts
A specialty of Maas-Intersales is the coating of nuts. For the coating of nuts we use various techniques
both in Asia, Europe and Africa.During the coating dough can be applied before the nuts are roasted or baked. Of course we can achieve any type and bite for you: our coating process is adequately aligned for this.
Almost all flavours and shapes are therefore possible.
We offer:
ovenbaked coated nuts
oil fried caoted nuts
semi coated nuts
special "ingredients" coating nuts
Salty Biscuits
Salty biscuits are produced based on flower. Salty biscuits have various production processes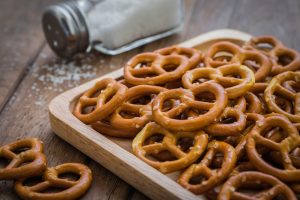 and also the added ingredient can vary. Therefore, there is a large choice of crackers. Different herbs and ingredients such as cheese or sun-dried tomatoes of rosemary give the crackers with its own flavour.
Often these products are served as aperitif in hospitality.
flavoured biscuit crackers
pretzel
crackers
pitta crackers