Sauces, marinades, dressings etc. flavour enhancers for each meal: these are also products from Maas-Intersales. To be supplied in any composition, in any flavour and sharpness but always unbeatable tasty.
The sauces, marinades and dressings are produced by us and delivered in all types, colours and flavours: from a delicious garlic sauce, pepper sauce, chili sauce, wok sauce and satay sauce to a dressing for salad.
These sauces, marinades and dressing are produces by us at various locations in different countries. Therefore, our sauces have an authentic flavour and the specially designed recipes for you are even more justified.
Maas-Intersales also takes care of the implementation of all your recipes and also takes care of an optimum progression of the production process.
Cold Sauces
Maas-Intersales has a large assortment of cold sauces. We can transfer your own recipes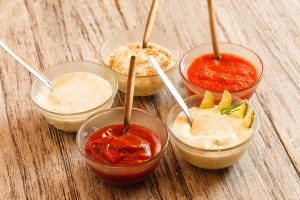 into delicious sauces and bottle these in modern production areas. Maas-Intersales develops and produces sauces, as pure as possible, with attention to beautiful authentic ingredients and with extreme caution on preservatives. For the industry we can also produce clean label or biological sauces.
We divide cold sauces in coloured sauces, often based of tomatoes and fruit. The white sauces are produced based on the best free-range eggs.
red sauces: tomato ketchup, gypsy sauce, mango sauce, bbq-sauce etc.
white sauces: mayonnaise, tartar sauce, cocktail sauce, musterd etc.
Hot Sauces
The hot (savoury) sauces are used to support the flavour of dishes. Only the best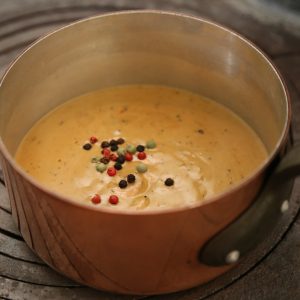 ingredients are allowed to give flavour to these sauces. Apart from our own sauces we also can also produce any provided recipe as requested.
In this assortment we offer:
mushroom sauce
pepper sauce
red wine sauce
stroganoff sauce
satay sauce
Marinades
Marinades can be used for different purposes but it is mainly a flavour enhancer
for a product or dish. Maas-Intersales develops its own marinades but also marinades that are completely customised to the wishes of the customer. Maas-Intersales supplies to both the meat industry as to retail.
In our assortment of marinades, we offer:
wet marinades – from soy sauce to mustard
dry marinades – from mustard dill to satay marinade
Dressings
Sauces for salads are also called "dressings". The concept of dressings varies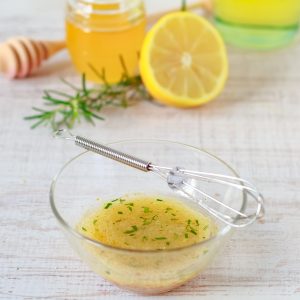 per culture. In the Western culture there are two basic types of dressings:
Creamy dressings, usually based on mayonnaise or fermented milk products, such as yoghurt, sour cream (cream fraiche, Smetana) and buttermilk.
Vinaigrette is a mixture (emulsion) of salad oil and vinegar, often flavoured with herbs, spices, salt, pepper, sugar and other ingredients. It is also used as a sauce or marinade. Maas-Intersales develops each dressing you desire.
creamy dressings - 1000 Island, range, bleu cheese
vinaigrette French, Italian, honey dijon,