[mp_row] [mp_span col="9"]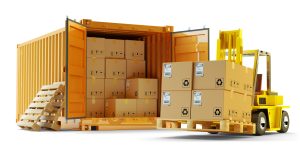 Maas-Intersales verzorgt vanaf levering de gehele distributie binnen Europa. Buiten Europa bieden wij die mogelijkheid op
basis van "Free On Bord" (FOB) of wereldwijd aanlevering tot haven van bestemming "Cost, Insurance, Freight" (CIF). Overzeese goederen worden door Maas-Intersales zelf ingeklaard en gedistribueerd of afgehaald door afnemer.
In geval dat afnemer zelf voor verder transport zorgt, regelt Maas-Intersales desgewenst containers of draagt de zorg voor gepalletiseerde colli's. Voor de producties binnen Europa
geschiedt de aanlevering in overleg met de klant.
[/mp_span] [mp_span col="3"] [mp_row_inner bg_video_youtube_repeat="true" bg_video_youtube_mute="true" bg_video_repeat="true" bg_video_mute="true"] [mp_span_inner col="12"] [mp_wp_navmenu title="About us" nav_menu="about-us"] [/mp_span_inner] [/mp_row_inner] [mp_row_inner bg_video_youtube_repeat="true" bg_video_youtube_mute="true" bg_video_repeat="true" bg_video_mute="true"] [mp_span_inner col="12"] [mp_wp_navmenu title=" Over ons" nav_menu="over-maas-intersales"] [/mp_span_inner] [/mp_row_inner] [/mp_span] [/mp_row]