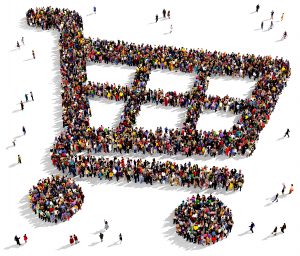 Companies that buy through various and different channels, increasing possibilities to come to a good price-quality ration through price comparison and quotations, the impact of online reviews and recommendations... These are only a few challenges that the FMCG sector is facing.
To trace opportunities, to follow the trends and to stay ahead of the competition, companies in fast moving consumer goods require, now more than ever, a "complete vision" of the market development and they request an accurate and up to date insight in the question on the buying behaviour of the consumers.
Maas-Intersales closely watches the development for you, is alert on new phenomes in the market and communicative in vision and experience.
We share our findings with you on time. A correct interpretation of the actual information and insights in consumer trends and of various factors that influence the FMCG buys and buying behaviour are our key to your success. We offer you new perspectives when looking for new opportunities, new outlet areas and new products.
A successful sales strategy starts at Maas-Intersales.